Well, that's what I used to think of these soaps wa-a-a-a-a-a-a-ay back when I was a young girl.
I loved the smell of each of them, but the fresh scent of the English Lavender soap was (and still is) my absolute favorite.
I'm not sure when I switched from soaps to bath gels (probably about the same time I
switched from Emeraude to Lauren
), but I did. And soon, I had forgotten about those humble bars of soap.
Earlier this summer while browsing through a local store, I found a small selection of the soaps hidden on the lowest shelf. I'm not sure if it was because I was feeling nostalgic over long lost days, or if it was because the soaps were only $1 each, but I grabbed a bunch of them. And yes, I may have let out an audible squeal of delight.
I've been somewhat obsessed with bar soaps since that day, and with rediscovering those simple joys from my youth, which begs the question...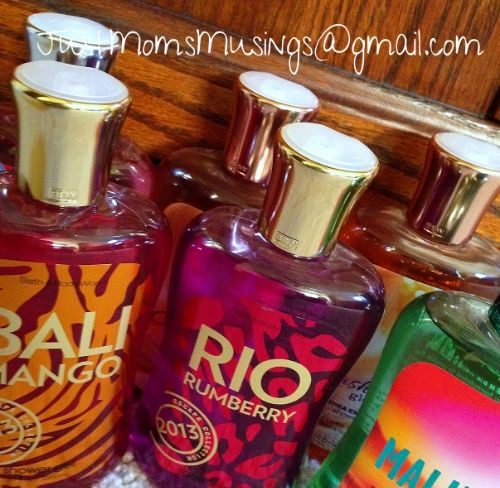 ... What am I going to do with these?
;-)