These elf feet, to be more specific: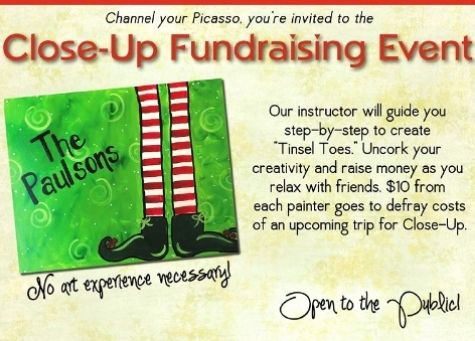 And after seeing those elf feet, I knew they just had to be in my house. No question about it. So off I went to the "wine and canvas" event Friday night with a friend.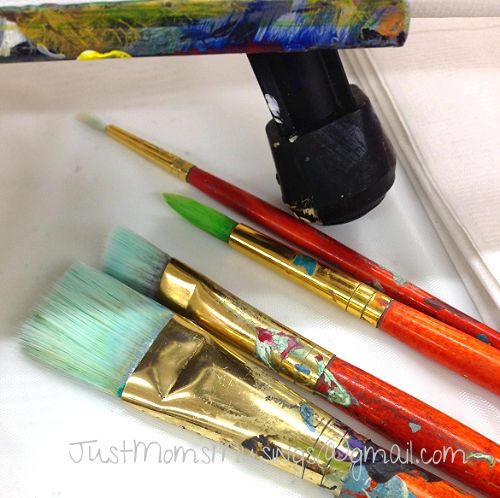 Proving that some things never change, I froze in terror when I saw the blank canvas and these brushes laid out waiting for me. But instead of just staring at those tools for three minutes, I think my panic lasted only two minutes this time. Hey! It's an improvement.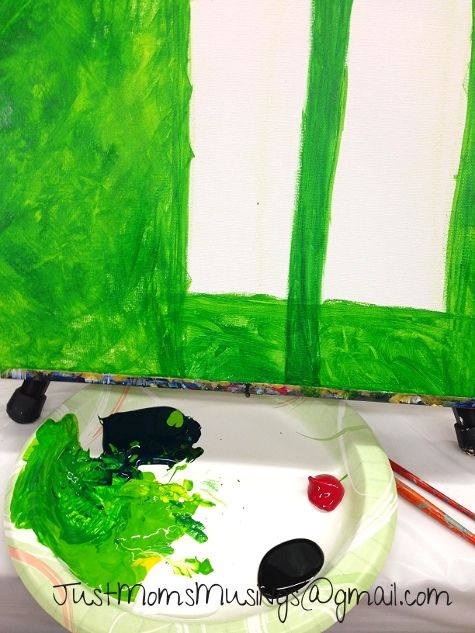 We started by sketching out where the elf legs would go on the canvas, and then we mixed some colors until we got a background that kind of looked like the Grinch had left his mark.
Then came the Where's Waldo pants, ....
... followed by the elf feet and some final details, including some swirls, stars and dots. No photos of those because I really had to focus. I mean, really, really, REALLY had to focus.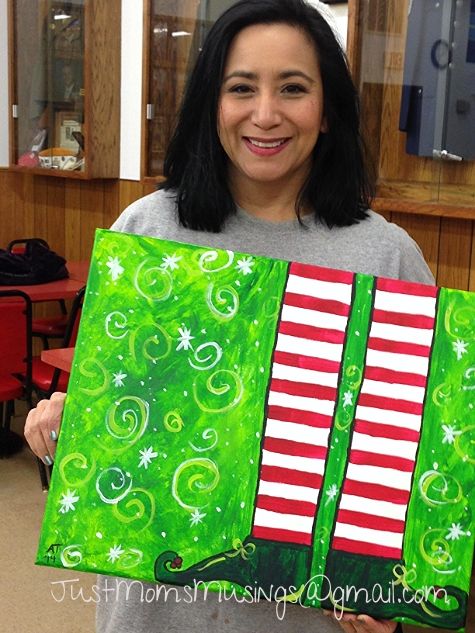 Me, relieved when it was finally done.
You might be wondering why I didn't paint any words on my canvas. Well, quite honestly, I didn't think it needed any. (OK, I was too chicken to write on it. ;-) )
Thank you, elf feet!